NAYRI HAS THREE ONLINE COURSES TO HELP YOU
TAKE YOUR BUSINESS TO THE NEXT LEVEL!
BRIDAL STORE BLUEPRINT
Bridal Store Blueprint is for the store owner and operator giving you the formula and blueprint of Lovella Bridal so that your store can grow and thrive!
BRIDAL STYLIST SALES COURSE
Bridal Stylist Sales Course is for any sales position in your business. This course teaches you to assume the sale at hello and takes you through the entire sales process along with demonstration videos on how to upsell product! This course is a phenomenal tool to help automate your new employee on-boarding and training.
BRIDAL IG & TIKTOK SUCCESS
Looking to drive more traffic to your business? Bridal IG & TikTok Success online course takes you behind the scenes of Lovella Bridal's IG & teaches you how to use TikTok videos on TikTok and reuse them for IG for even more exposure. This course teaches you all of Nayri's tips and proven strategies on how Lovella Bridal has gained such a strong following. We have converted IG & TikTok followers into leads and turned those leads into Lovella Brides.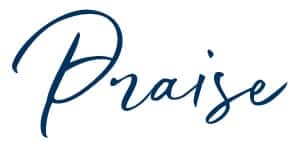 A GREAT REFRESHER!
Illian Truong
Reverse engineering the selling and styling process was a great way to refresh the entire process from start to finish.  Love it!
SIMPLE AND EXCELLENT CONTENT
Ryan
Not having any background of IG, this gave me great insights that made me feel like a pro. Worked for me in the construction industry. 
ULTIMATE SUCCESS
Stacie Hiras, White House Bride
"I cannot recommend Bridal Store Blueprint highly enough!
Whether you're an experienced bridal store with years in the business or just starting out in the industry, this digital course provides everything you need to align your boutique with the latest proven best practices to achieve your ultimate success. The blueprint is so well thought out and delivers a detailed step-by-step guide with specific templates that set you up for success in every aspect of your business. From sales training (for today's millennials), to mapping your customer journey, to website and beyond, this program is a must-have if you want to not only survive but thrive in the ever-changing bridal industry.
Bridal Store Blueprint has allowed me to lay a strong foundation for my business and I am already seeing the results of closing more sales, operational efficiencies and team building.  In addition, Nayri, The Wedding Fashion Expert, provides monthly group support which is an invaluable addition to the program.  She comes from the heart and delivers with humility, love and empowerment and genuinely wants to see the bridal stores in the industry succeed.  
This program has changed the direction of my business and for that I am truly grateful.  I'm excited to see what the future holds!"
THIS COURSE IS REFRESHING!
Gina Di Guardia, Bridal Suite of Bay Shore
"A note about the Bridal Stylist Sales Course: I have no regrets️. I have used it as a guide to teach and train since I purchased. Even though I am backed by 30 personal years (really 53, seeing I was born here) of experience, this course is refreshing. It also correlates nicely with all of the restructuring I have been doing this year. It's a great tool. Thanks, Nayri, for doing and inspiring!"
WELL THOUGHT OUT
Christine DiLullo, Epiphany Boutique
"The Bridal Store Blueprint is one of the most well thought out and organized systems for the bridal store owner.  Step by step, Nayri leads you through everything you need to set your store up for success. Not just with ideas and inspiration, but with actual tasks and action steps to put your business and your success back on track. In addition to the videos and downloadable worksheets, what I love even more are the monthly live meetings.  Being able to follow up with questions is unbelievably helpful.  There is no need to reinvent the wheel.  You will save yourself years of trial and error. The Bridal Store Blueprint has everything you need to build a business and a life that you will love."
VALUABLE AND INSPIRATIONAL
Nichole Shandera – Ellynne Bridal
"I first met Nayri at the Mon Cheri Academy in Chicago. After her presentation, I knew that she was someone I wanted to have in my inner bridal circle! The knowledge that Nayri has shared has been so valuable and inspirational for me. She truly wants us all to succeed in this crazy world of bridal; it's like having our own bridal cheerleader! Nayri has created an outlet of support for bridal store owners and for that I am grateful."
IT BLEW UP FOR ME
Katie – Sweet Hello Bridal
"LOVE Nayri's Bridal IG & TikTok Success Online Course! SO easy to digest and implemented strategies provided in the course immediately! Started off with filming a collaboration project, a bridal runway, & inspo show. I created a BTS reel, using Nayri's recommendations, and it BLEW up for me. Thank you!"
INCREASED SALES
Renee Goodman – Bel Fiore Bridal
"I signed up for all three of Nayri's Online Courses in September of 2019, as soon as she emailed the link we started watching the videos. She made it look so simple, but when you print the worksheets and start doing the work, you find out how many small things are disrupting your business and stifling your full potential. With the new knowledge and perspective, we were able to increase our sales by 14% within three months! When COVID-19 hit, Nayri was right there to help us all navigate and survive. I rewatched the videos and kept updating and evolving my business, knowing she was only an email away. We came out of the Pandemic and had to rebuild our team, but this time with Nayri's systems in place. In the same three months of 2021, we had a 44% increase in two years!!! You may love customer service, you may have a retail or business degree, but if you are in bridal and need guidance Nayri's courses are a must and a no brainer!"

Updates on education and speaking engagement offerings - sign up here!